With our first anniversary coming, up and with not much money to spend we wanted to do something within Peru.
We were initially planning on going to visit the
lakes in Huaraz
for our anniversary, but due to my husbands aversion to the cold we decided on a more temperate option.
 When I saw this picture from travel blogger, Pilot Madeline…my mouth. fell. open.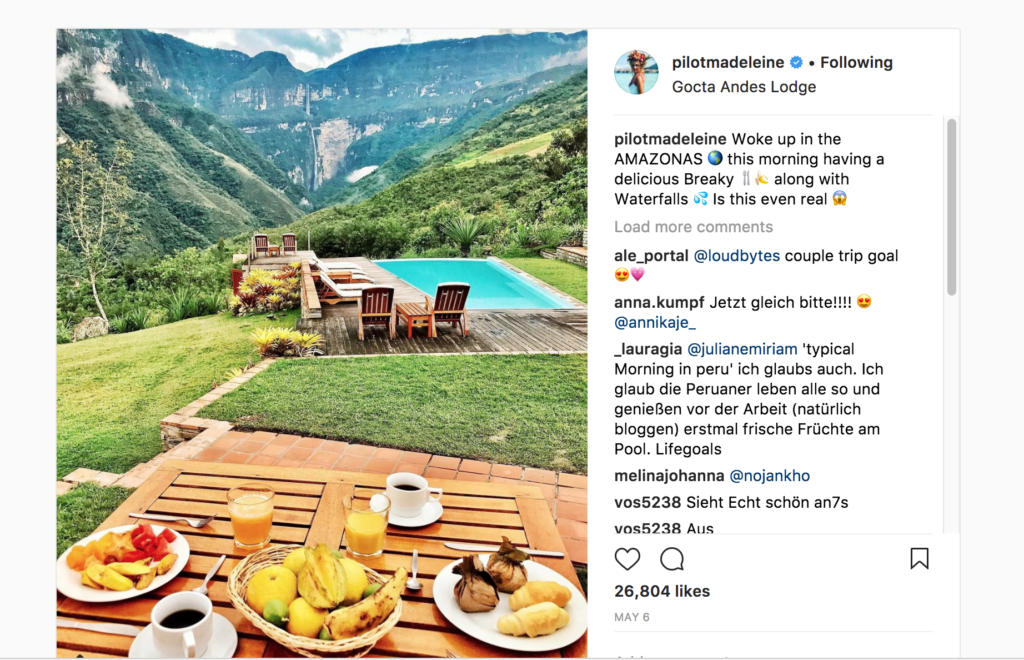 What?! That's in Peru?! How did  I not know about this?
With good reason! Until 2006 these falls were only known to the locals of the small town in Cocachimba, located in the Chachapoyas region of the Amazonas.
After being discovered by German explorer, Stefan Ziemendorff in 2005 the falls were measured officially.
It was stated that the total height was measured at 771 meters or 2,530 feet!
This ranked Gocta as the third tallest waterfall in the world after Angel Falls in Venezuela, and Tugela Falls in South Africa.
After going in June, 2017 for our one year anniversary, I highly recommend a visit to these falls for a traveler wanting to visit more than Machu Picchu or for a returning visitor to Peru that wants to see more of the beauty of Peru.
If you are interested in visiting this breathtaking natural attraction, please continue on to
read my tips and tricks
for your visit to the waterfalls.
The whole experience was amazing. The people of the zone are still sweet, and not like the hardened locals of tourist-overrun areas like Cusco. Whenever I travel, it's not always about the places for me, but the interactions with the people you go with and the locals.
Here are some more of our favorite shots from our trip: